A team of professionals with more than 15 years of experience in "turnkey" projects
Active Production Engineering
Engineering and Automation services
Uniting professionalism, experience and attention to detail, with the technological advancement that 3D modeling implies, we achieve significant cost savings, as well as a reduction in Engineering, Manufacturing and Assembly times. 
Sketching and manufacturing of both own machinery spare parts, as well as the client's machinery.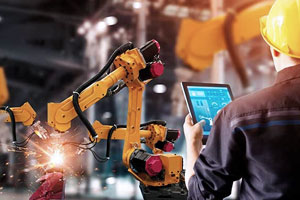 Electrical engineering projects, programming and implementation of automation projects in industrial environments.
Preventive and / or corrective maintenance of industrial machinery for all types of companies.
In all of our turnkey sampling projects we take responsibility for every aspect of the sampling system to ensure it meets the requirements of the duty.
Our experience and "know-how" at the service of each project
Industries of specialization
INGEPROA and its human team, with a professional career and extensive experience in the industrial sector, have participated in engineering and construction projects for the food, mining and aggregates, recycling, ceramic and metal working. 
From technical advice, assembly, maintenance, to the supply of specialized machinery and turnkey facilities for the recycling sector.
Ver más
Responsable: INGEPROA SOLUTIONS S.L..
Finalidad: Responder las consultas.
Legitimación: Por consentimiento del interesado.
Destinatarios y encargados de tratamiento: No se ceden o comunican datos a terceros para prestar este servicio. El Titular ha contratado los servicios de alojamiento web a Ideaconsulting que actúa como encargado de tratamiento.
Derechos: Acceder, rectificar y suprimir los datos.
Información Adicional: Puede consultar la información detallada en la Política de Privacidad.