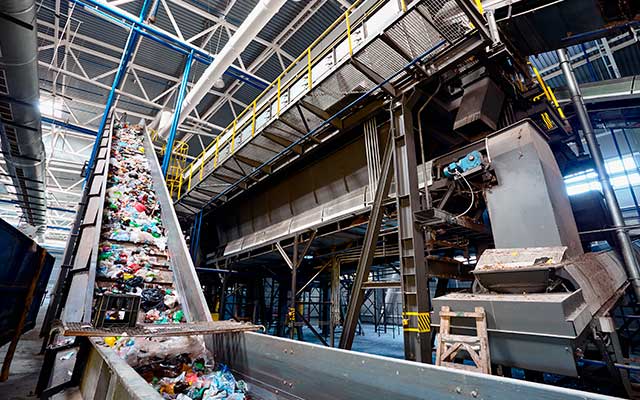 INGEPROA SOLUTIONS has been committed to environmental protection and the recycling industry for 15 years.
With the knowledge we have acquired after having implemented more than 15 plants in Spain, we can advise you in detail and individually about any aspect of the recycling technology.
Planning. Designing. Construction. Installation. Installation. Start-up. Technical assistance. Maintenance. All this is offered by INGEPROA SOLUTIONS.
Annually an amount of approximately 300 kg of domestic waste is generated in European households, mainly materials such as:
Household waste triage plants are designed in accordance with the customer's needs.
Based on throughput rate, waste composition and customer's target, INGEPROA SOLUTIONS elaborates a suitable concept:
To offer plants with manual solutions, expandable to form fully automatic systems. Thanks to the excellent triage technology, our designs achieve high yields in material fractions from household waste.
The material is separated into different fractions by means of drum screens, magnetism, ballistic separators and NIR optical separation technology and/or manual sorting.
With a high degree of specialization in MSW, RDF, paper and cardboard, slag, wood and composting plants, INGEPROA SOLUTIONS offers preliminary design, manufa
Información básica sobre protección de datos Ver más
Responsable: INGEPROA SOLUTIONS S.L..
Finalidad: Responder las consultas.
Legitimación: Por consentimiento del interesado.
Destinatarios y encargados de tratamiento: No se ceden o comunican datos a terceros para prestar este servicio. El Titular ha contratado los servicios de alojamiento web a Ideaconsulting que actúa como encargado de tratamiento.
Derechos: Acceder, rectificar y suprimir los datos.
Información Adicional: Puede consultar la información detallada en la Política de Privacidad.